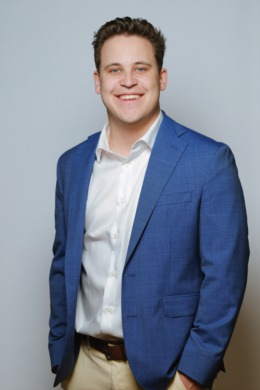 I was born and raised in Murfreeboro TN. I graduated from Middle Tennessee Christian School. My favorite place to be is Neyland stadium watching the Vols. I love being outdoors and staying active.

My favorite thing about real estate is: Assisting people from all walks of life in finding the home that fits them and building relationships through that process.
Some of my favorite places to eat are: Steakhouse five, Bluecoast, Core life, and the Alley.
My favorite things to do on the weekend are: Spend quality time with friends and family, Playing a round of golf, and watching the Vols, Steelers, or Braves get a win.

My biggest influence / mentor is : My dad is biggest role model. He has been an excellent example of how to be a good man and how to treat other people with respect and compassion.
My favorite place to vacation is: Watercolor, Florida
My #1 Tip for buyers and sellers is : Always make all of your decisions with 100% certainty.
Other than your current home, if you could live somewhere else where would it be?: Montana or Arizona
My most prized possession is: My dog, Hank
I like to give my extra time/ resources: Helping others meet their goals and expectations.