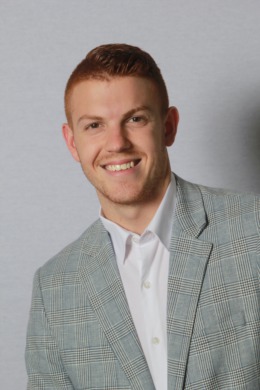 I was born and raised here in Murfreesboro, TN. Right after graduating Riverdale High School, I began my career in real estate. Best decision Iv'e ever made! I have a passion for going above and beyond and I will do whatever it takes to make my clients happy. I look forward to meeting you! 
My favorite thing about real estate: The satisfaction of helping people make one of the biggest and most important purchases of their life. 
Some of my favorite places to eat are: Panda Express, The Alley on Main and Slick Pig.
My favorite things to do on the weekend are: Golf, watch sports and play with my dog.
My #1 tip for my buyers and sellers is: Make logical sense of every decision.
My biggest influence/mentor is: Grant Cardone
I give my extra time/resources to: I really enjoy helping the homeless of our community. 
My most prized possession is: My dog, Koda.
Other than your current home, if you could live anywhere in the world, where would it be? Boston, Massachusetts 
My favorite place to vacation is: Boston, Massachusetts