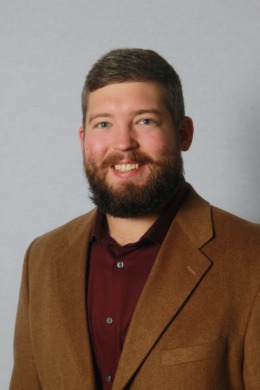 I was born and raised in Murfreesboro, TN and attended Blackman High School. After high school, I began working multiple construction trades before transitioning into a career in real estate. I enjoy traveling with my family and being in Knoxville in the fall to watch the Vols play. I am an avid golfer and enjoy all sports year round. 
My favorite thing about real estate is: I love getting the chance to meet families and make their dreams come true in finding their dream home and getting the most out of the one they are selling. Nothing makes me smile more than seeing clients so proud of a home they purchased and can't wait to move into. 
Some of my favorite places to eat are: They Alley on Main and Steakhouse Five are my go-to restaurants in Murfreesboro, TN.
My favorite things to do on the weekend are: I love spending time with my family, grilling out or taking day trips to different places. I also try to fit a golf game in whenever I get the chance. 
My #1 tip for my buyers and sellers is: Not to let the market dictate your decision. I believe a lot of things happen for a reason. I am here to provide as much information as I can to help my clients make the most certain decisions. 
My biggest influence/mentor is: Tommy Davidson. He helped me tap into my true potential. I am the man and agent I am today because of him. I can't thank him enough. 
I give my extra time/resources to: My church, New Vision Baptist Church.
My post prized possession is: My family. My wife (Samantha), daughter (Avery Grace) and our soon-to-be son (Case). 
Other than your current home, if you could live anywhere in the world, where would it be? Jamaica or Santa Rosa Beach, FL.
My favorite place to vacation is: Anywhere on 30A if we are staying in the states, but absolutely love Jamaica!